"BE HEALTHY FOR LIFE!"
Are you on one or more medications for chronic diseases?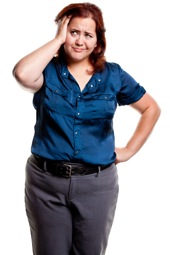 Are you worried about your health but lack the time or know-how to change it?
Have you tried and failed before to lose weight or improve your lifestyle?
I can help you resolve chronic health issues such as OBESITY, TYPE II DIABETES, HIGH CHOLESTEROL, HYPERTENSION, METABOLIC SYNDROME with my Lifestyle Medicine program, "BE HEALTHY FOR LIFE!"
You can easily achieve up to twice the results of diet and exercise alone!
WHAT IS "BE HEALTHY FOR LIFE!"?
Twelve Weeks that will Change Your Life!
BE HEALTHY FOR LIFE! provides the program, products and coaching you need to turn your life around.
1. WHAT ARE THE PRODUCTS?
You can easily achieve up to twice the results of diet and exercise alone!
All natural, highest quality nutriceutical supplements and shakes
Up to twice the results of diet and exercise alone on weight loss and chronic diseases!
Proven in independent human clinical trials
Developed  and researched by a team of MDs and PhD scientists
GMP,  TGA and NSF certifications
No Drugs, No Side Effects! Only better health!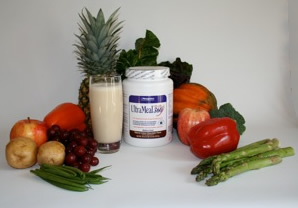 Just TWO servings a day can give up to TWICE the results of diet and exercise alone on:
Obesity
High cholesterol or triglycerides
High blood pressure
Type II Diabetes
Metabolic Syndrome
Fatigue
Loss of Mental Clarity
In today's world good health doesn't happen on its own!
2. WHAT IS THE PROGRAM?
Learn how enjoyable healthy eating can be!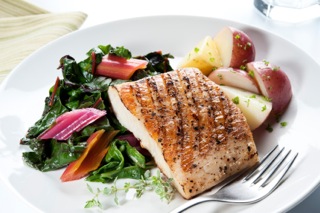 The program starts with a delicious Mediterranean-style meal plan based on your:
Metabolism
Favorite foods
Lifestyle
Health issues
Cooking ability
NEVER BE HUNGRY!
You will receive a flexible, easy to follow daily meal plan which includes:
What to eat (you will be amazed at everything you can eat!)
How much to eat (you will be amazed at how much you can eat!)
Menus…Recipes…and more.
Tips on shopping and food preparation.
Don't Guess! Base Your Program on Precise Information.
My Secret Weapon: BIO-IMPEDANCE ANALYSIS
Your meal plan is based on an exact Bio-Impedance Analysis (BIA) of your body.
(A Bio-Impedance Analysis is a non-invasive test that takes less than one minute.)
Your Bio-Impedance Analysis will show:
How much to eat based on your actual metabolism (ability to burn calories).
Your exact fat mass.
Your exact muscle mass.
"True Age"
Cell Function
Possible presence of toxins that can damage cells.
Know how much exercise you need for maximum results!
3. WHAT IS THE COACHING?
When we want to know how to achieve an important goal, an experienced coach or teacher can ensure our success.
WHY take a chance with the goal of good health?
ONE TO ONE COACHING SESSIONS HELP YOU ACHIEVE THE BEST POSSIBLE RESULTS ON CHRONIC DISEASES AND WEIGHT LOSS!
Support will push through your roadblocks to success!
Specialized supplementation for blood sugar and cardiovascular issues.
Avoid the mistakes that can derail your progress!
Develop good habits that will last a lifetime
Customize the program for your needs and wants!
Know exactly how much exercise you need for maximum results!
Learn simple techniques to make healing relaxation a daily part of your life.
Follow-up BioImpedance Analyses will provide data to:
Avoid the yo-yo trap of losing muscle instead of fat.
Monitor your body's functioning, not just a number on the scale.
Modify your plan to better suit your tastes.
Fine tune your program for optimal results.
"BE HEALTHY FOR LIFE!" WORKS!
If you are serious about change; if you are ready to make a commitment to your life:
Start YOUR journey to health and longevity!
Call for an appointment: 443-768-8427
Diane Huey, M.Ac.
Licensed Acupuncturist
Weight Loss Specialist
443-768-8427
Diane@HueyHealth.com
10801 Hickory Ridge Road, Ste. 220
Columbia, Maryland 21044
The information contained herein is not medical advice, nor should it substitute for medical care.
READ MORE: A Crash Course in Why We are Sick, Fat and Tired!
Secrets about Diets.
(And how the science of Epigenetics can help!)
Exciting new discoveries from epigenetic science that can heal us!
The truth about diets.
"Skinny fat".
Toxins in our bodies and how to clean them out!
The origins of Be Healthy for Life.
WHY I BELIEVE HEALTHY FOR LIFE IS IMPORTANT: A CRASH COURSE IN WHY WE ARE SICK, FAT AND TIRED.
1. HUMANS, EVOLUTION AND MODERN LIFESTYLE
Humanity has evolved over the last 40 thousand years eating plant and animals foods from a clean and pure environment.
It has only been in the past 40 to 50 years, as we have been exposed to processed foods and thousands of man-made chemicals in our environment, that an epidemic of cardiovascular disease, Type II Diabetes, obesity, inflammatory and auto-immune diseases and other health issues has exploded.
<insert photo>
The negative health effects of this devolution from traditional diet and lifestyle can only be countered by an equally powerful evolution in natural treatment methods.
2. THE SCIENCE OF NUTRIGENOMICS AND YOU
The science of Nutrigenomics studies the effect of nutrition and lifestyle on genetic expression.  Turn ON healthy genes and turn OFF the unhealthy!
The way in which genes express various characteristics can be turned on or off by many environmental factors, such as diet, nutrition, lifestyle and exposure to toxins.
This new and constantly developing field demonstrates that good diet isn't just about fat and calories but how food affects our functioning – down to the level of our cells and even our genes, triggering the expression or repression of the genes associated with many chronic diseases.  The valuable discoveries of nutrigenomics take the field of nutrition and lifestyle to a new level of efficacy, allowing powerful natural treatment of diseases formerly seen as responding only to pharmaceuticals.
You may have inherited your mother's gene for heart disease or your grandfather's for colon cancer, but that no longer has to predict your health.
3. WRONG TARGET, WRONG AIM
Our culture's focus on appearance leads us away from seeing obesity as one symptom in a systemic dysfunction.
Excess weight is simply an outward sign that our body is not working right on the inside.  Incorrect food choices not only make us fat, but change the way our bodies function, not only making it harder to lose weight but creating disease.
Focusing on losing weight at all costs can actually create more fat in the future.
4. BEYOND FAT
Even those who appear to be slender may have a condition called sarcopenic obesity.
Sarcopenic obesity is a loss of muscle accompanied by an excess of fat.
Loss of lean muscle mass (a key to healthy metabolism) makes it more difficult to lose fat.
Approximately 70% of the weight lost in many diets is comprised of lean muscle.  This imbalance can lead to yo-yo dieting and the eventual inability to lose weight at all.
Slender folks can also suffer from the effects of poor quality foods and imbalanced eating: fatigue, mental fogginess and illness.
Numbers on the scale can be misleading; a complete BioImpedance Analysis can show the proportions of fat to lean mass, as well as other indicators of body functioning.
5. WHY DON'T "DIETS" WORK?
Many, if not most , "diets" focus on weight loss first and foremost. While this approach may produce gratifying short-term results, the proof is in maintaining the weight loss and creating a healthy body.
Many programs rely on expensive and tasteless processed foods or unreasonably small portions to achieve results.  So the dieter is doomed to failure with a program which is basically impossible to maintain.
"Diets" which use foods low in fat and calories but also low in quality cause weight loss through loss of lean muscle mass. This all too prevalent strategy also damages the body's powerhouses- the cells- leading to fatigue, lowered immunity and illness.
The true purpose of food is to nourish us – a fact that we tend to forget in our culture.   There is no need to be on a "diet" if we are educated in making the right lifestyle choices.
Balanced eating creates appropriate proportions of fat and lean body mass, provides the nutrients our bodies need for maximum health, energy and functioning and gives enjoyment and pleasure ! A solution is here: BE HEALTHY FOR LIFE!
BE HEALTHY FOR LIFE!  WHY THIS PROGRAM?
America has an epidemic of obesity and chronic diseases due to lifestyle.
Over 30% of the population is obese, meaning their percentage of body fat is 30% or above!
According to the World Health Organization, 75% of deaths are attributable to largely preventable chronic diseases.  Children suffer from the same health issues. This generation may be the first to have shorter lifespans than their parents.
The concern of government agencies and health professionals was so great that in an unprecedented move, national health agencies united to create a consensus on the most effective ways to fight the tide of disease, premature aging and early death.
The approach recommended as the most effective was "therapeutic lifestyle change", which included proper diet and exercise to reverse obesity and chronic diseases and to maintain health.
HEALTHY FOR LIFE! incorporates FirstLine Therapy, a therapeutic lifestyle program by the Metagenics company based on recommendations from:
The American Heart Association
The American Lung Association
The American Diabetes Association
The American Cancer Society
The National Institutes of Health
FirstLine Therapy was designed by a team of phytochemists, MDs, nutritionists, biochemists, clinicians and researchers to promote healthy genetic expression through proper diet, exercise.
The addition of specialized nutritional supplements (nutriceuticals) designed to naturally resolve obesity, Type ll diabetes, high blood pressure, high cholesterol and other lifestyle diseases make this program uniquely effective.
Healthy for Life is a natural alternative to prescription drugs for people with obesity, cardiovascular disease and/or Type II Diabetes, auto-immune or inflammatory disease, osteoporosis and other chronic illnesses.
However, you don't have to be in poor health to benefit!  Healthy for Life is your owner's manual for the human body, no matter what shape you may be in.
Healthy for Life protects and maintains good health, improves mental and physical functioning and increases longevity.  You will know it is working, because  you will feel and look great !
MY COMMITMENT TO YOU
to guide you in making lifestyle choices that create energy, eliminate pain and prevent disease.
to provide honest, well researched information in the field of natural health.
to only offer the finest available products for detoxification, weight loss and chronic disease resolution.
Let's get started!
Call me at 443-768-8427.
Diane Huey, M.Ac.
Licensed Acupuncturist
Weight Loss Specialist
The information contained herein is not medical advice, nor should it substitute for medical care.