HEALTHY WEIGHT LOSS!
PRODUCTS, PROGRAMS and LIFESTYLE COACHING = CHANGE FOR LIFE!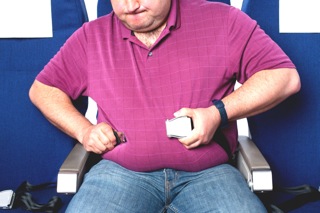 Do you feel you are too busy to deal with losing weight?
Are you discouraged because you tried and failed in the past?
Is fatigue a part of every day?                           Does a short walk cause pain?
Are you ready to recommit to yourself and create positive change?
EASY DOES IT!
WEIGHT LOSS can be easier than you ever imagined.
See results in the first week!
No Hunger!  No Plateau!  More Energy!
1. WHAT IS THE PROGRAM?
The healthiest way to eat for a lifetime, tailored just for you! Not a diet!
A Delicious, Easy to Use Meal Plan Based on Your:
Metabolism
Favorite Foods
Lifestyle
Health Issues
Cooking Ability
Benefits for You:
Increased fat loss and more muscle gain
More energy and better mood in the first week
Foods you will enjoy for life
Real ingredients available at any grocery
Reduced cravings
DELICIOUS FOOD!

How is the program tailored just for me?
With one of my secret weapons: BIO-IMPEDANCE ANALYSIS
IN LESS THAN ONE MINUTE,THE ANALYZER PROVIDES A PRECISE AND DETAILED REPORT ON YOUR:
Daily Calorie Needs:Metabolism
Fat vs Muscle Mass
"True Age"
Cell Functioning
Stored Toxins
You will know exactly what you need to do for the weight loss you want!
2. WHAT ARE THE PRODUCTS?
More secret weapons!
All safe, natural nutritional products that can provide up to twice the results of diet and exercise alone!
What can they do for me?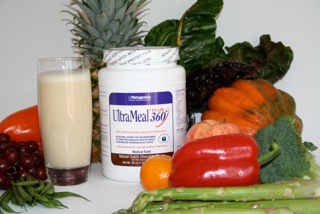 In addition to providing protein, vitamins and minerals, the products help you to:
Lose more fat and increase lean muscle!
Balance blood sugar
Decrease cravings and appetite
Improve cardiovascular health
Improve cellular functioning
Lower your biological age!
I Demand Quality, Safety, Effectiveness for my Clients and these Products Deliver!
All safe, natural ingredients
Proven effective in human clinical trials
Developed by a team of MDs, P.hD. scientists and nutritionists
GMP, TGA and NSF certified
Based on research from Epigenetic science
3. WHAT IS LIFESTYLE COACHING?
WHY DO I NEED IT?
When we want to play our best game of golf or learn the piano, we know a coach or teacher can take our skills to a new level.
WHY SHOULD WEIGHT LOSS BE ANY DIFFERENT?
Have you tried and failed before?
ENSURE YOUR SUCCESS WITH LIFESTYLE COACHING!
My one-on-one support sessions help you get the most from this flexible program and customize it for your needs and wants!
Your daily food guide makes planning, shopping and preparing easy!
What to eat…How much to eat…Menus…Recipes…and more.
You also will be guided in exactly how much exercise you need, so you get the maximum return on your effort!
Simple yet powerful techniques make relaxation a daily part of your life.
Follow-up sessions keep you on track
Support moves you past your roadblocks
MY COACHING PROGRAM INCLUDES:
FOLLOW UP BIO-IMPEDANCE ANALYSIS
More accurate and informative than the scale!
Receive precise feedback on your progress in as early as one week
Avoid the trap of losing lean muscle as you lose weight
Fine tune your program as you move closer to your goals!
See the change in your biological age
The BioImpedance Analyzer is also used in my coaching program:

Accurate feedback on your progress
Avoid the trap of losing muscle as you lose weight
Fine tune your program as you move closer to your goals!
Make it easy on yourself! DON'T GO IT ALONE!
ENSURE YOUR SUCCESS and ACHIEVE OPTIMAL RESULTS with a GUIDED SYSTEM of:
SUPPORT
CUTTING EDGE PRODUCTS
A HEALTHY, DELICIOUS MEAL PLAN TAILORED FOR YOU!
Begin your journey to a slim and healthy you!
Call for an appointment today: 443-768-8427
Diane Huey, M.AC., Licensed Acupuncturist and Certified Lifestyle Healthcare Provider
The information contained herein is not medical advice, nor should it substitute for medical care.